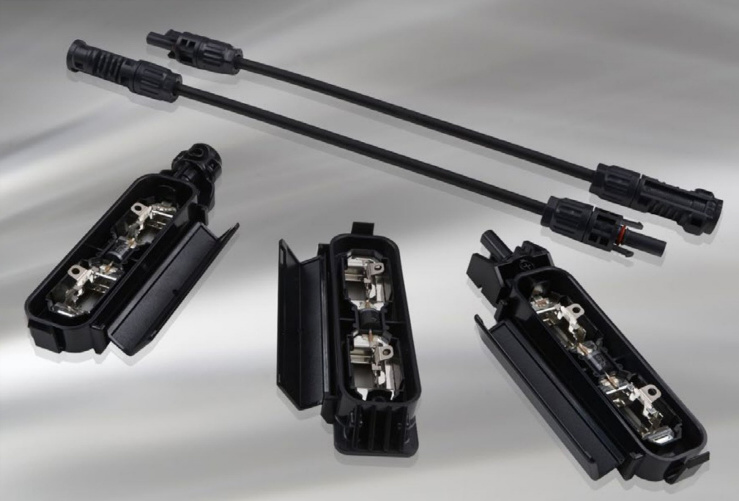 From September 2019 untill September 2020 I was at TE Connectivity Den Bosch as a senior product engineer primary responsible for sustaining various projects in support of the existing product line, new product extensions, rapid prototyping and custom designs of cost effective new connectors, interconnection systems and sub systems for use in lighting, installation, sensor and solar related products.
For different customers I have worked out different concept for several junction boxes and connectors, which are used for the installation of solar panels. Doing this you should take in account the various UL an IEC standards. For example you should take care that the required creep and clearances will be achieved.
Van september 2019 tot en met september 2020 was ik bij TE Connectivity in Den Bosch als senior product engineer primair verantwoordelijk voor het ondersteunen van verschillende projecten van de bestaande productlijn, nieuwe productuitbreidingen, rapid prototyping van connectoren, interconnectiesystemen voor gebruik in verlichting, installatie, sensor- en solar gerelateerde producten.

Voor verschillende klanten heb ik concepten uitgewerkt voor verschillende junction boxes en connectoren, die gebruikt worden bij de installatie van zonnepanelen. Hierbij moet je rekening houden met de verschillende UL en IEC standaarden. Bijvoorbeeld moet je zorgen dat er voldaan wordt aan voldoende creep and clearance afstanden.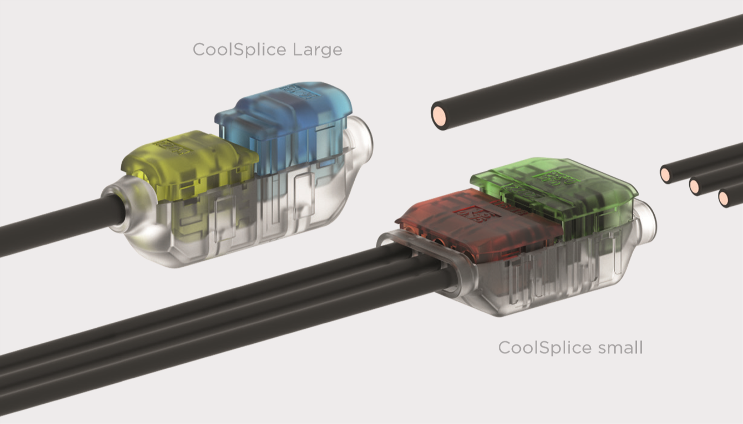 I have also worked at a new range of connectors that will be added to the current Coolsplice range. This are quick connect connectors. Wire termination is done independently by inserting a wire into the end of the connector and pushing down the color coded button with a standard pair of pliers.
The different colors are used forr different AWG ranges. There are connector types that can connect 1, 2 and 3 wires.
For this project I have debugged the first out of tool products, since not everything worked like it should. To assure correct working I carried out different tests. Especially I did a lot of IP testing.
I also took care of getting the products ready for the UL and IEC certification. This was the last step to get the parts ready for production.
Verder heb ik gewerkt aan een nieuwe toevoegingen aan de bestaande productlijn van de Coolsplice, dit zijn quick connect connectors. Hierbij steek je kabels eerst aan de ene kant van de connector en met een tang knijp je de gekleurde dop naar beneden en daarna steek je aan de andere kant de kabels er in en knijp je opnieuw de dop naar beneden en zo connect je de kabels met elkaar.
De verschillende kleuren staan voor verschillenden AWG ranges, die kunnen worden toegepast. Er zijn connectors die 1, 2 of 3 kabels kunnen doorverbinden. Voor dit project heb ik de First-out-of-tool onderdelen gedebugged, niet alles werkte naar behoren, hiervoor heb ik verschillenden testen uitgevoerd. Met name waren dit IP testen. Verder heb ik gezorgd, dat ze getest konden worden voor het UL en IEC certificaat. Dit was de laatste stap voordat het product vrijgegeven kan worden voor productie.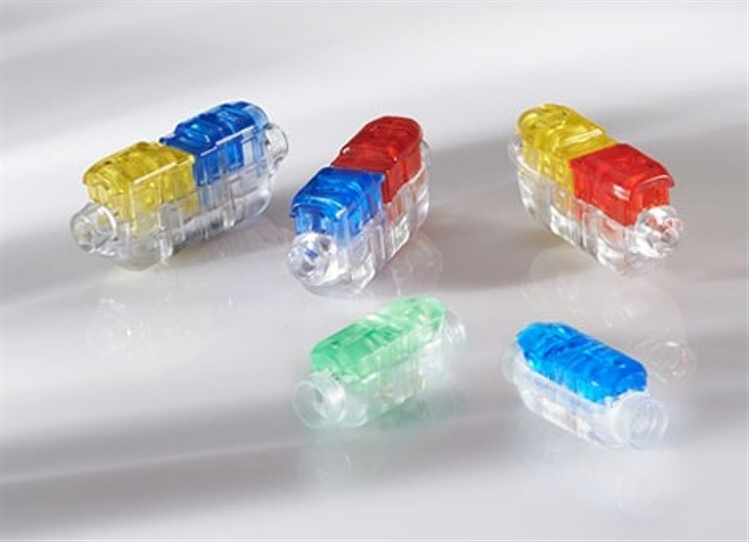 At the same time I did the coordination of the material change for the complete Coolsplice range, this was needed since the plastic material was no longer available. The products also needed to get recertified for this new material.

Tegelijkertijd heb ik voor de huidige Coolsplice range de coordinatie gedaan van een materiaal change, omdat het huidige materiaal niet meer verkrijgbaar is. Hiervoor moesten de producten ook weer op nieuw gecertificeerd worden.