In April and May of 2018 I did a small assignment for Philips Research in Eindhoven. For this project my surface modeling skills where really put in good use.
I made a CAD model of a molar tooth and gum, in a way that it could be used for testing. This test equipement would be used for testing Oral Healthcare products.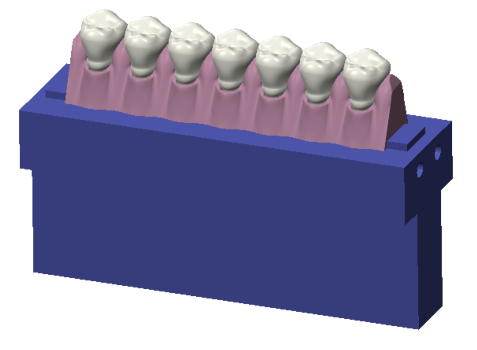 In april en mei van 2018 heb ik een kleine opdracht voor Philips Research in Eindhoven gedaan. Dit was een opdracht, waarbij mijn surface modeling skills goed van pas kwamen. Er moest zo goed mogelijk een molar kies en tandvlees nagetekend worden, zodat deze voor een testopstelling gebruikt kon worden om Oral Heathcare producten te testen op hun functioneren.