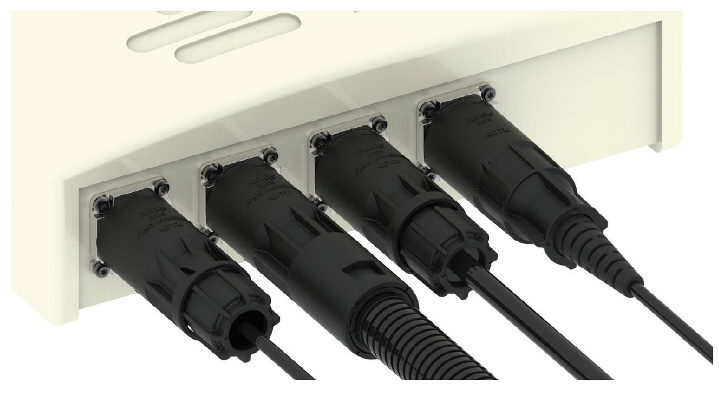 In 2014/2015 for TE Connectivity I have been developing and constructing a new product at the Rugged team of Data Communications. With in a team I have developed a new and smaller connector to connect fiberoptic cable at outdoor antenna towers. It is called the FullAXS mini connector. My role in the team was engineering/construction the housing parts of this connector.
A big challenge was choosing the right plastic material, that can withstand harsh outdoor situations for 20 years and the material should be preferable be cheaper than the currently used material.
This development process also involved of course tolerance calculations, FMEA's, reviewing first parts out of the tools etc.
In 2014/2015 heb ik bij TE Connectivity in het Rugged team van de Data Communications groep een nieuw product ontwikkeld en geconstrueerd. Deze connector wordt de FullAXS Mini connector genoemd. In teamverband heb ik een nieuwe en kleinere connector ontwikkeld, waarmee glasvezelkabel in antennemasten aangesloten kan worden op de antennekast. Mijn rol binnen dit team was het engineeren en construeren van de behuizingsdelen van deze connector.
Een grote uitdaging hierbij was om het juiste kunststof materiaal te kiezen, want dit materiaal moest goed bestand zijn tegen 20 jaar gebruik in allerlei extreme outdoor-omstandigheden en ook moest dit een materiaal zijn dat goedkoper was dan het materiaal dat er bij het bestaande product gebruikt werd.
Bij dit ontwikkelingsproces horen natuurlijk ook het maken van tolerantieanalyses, FMEA's, beoordelen van de FOT's etc.